NO BAD DAYS® started a long time ago in what was then a small fishing village at the very end of the Baja Peninsula. Tom Sample, the brand's founder, was an avid saltwater sport fisherman from Huntington Beach, California. He was first attracted to Cabo San Lucas, Mexico for it's world class sportfishing. That was back in the late sixties when the biggest hotel in town had something like 50 rooms, fast food came from a wooden cart, and beer was 25 cents, US. What kept him coming back to Cabo was that laid back way of life. It is also what inspired the NO BAD DAYS® brand to come about.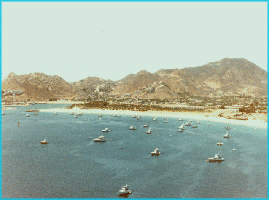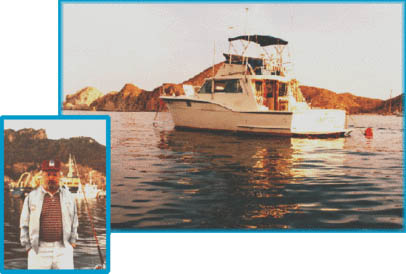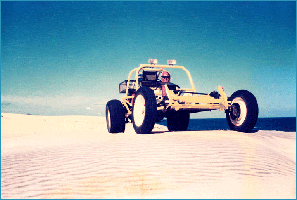 In 1996, starting out with the original NO BAD DAYS® palm tree decals, some shirts, caps, and keychains, Tom distributed his NO BAD DAYS® products to mom and pop stores, and surf shops in the San Diego and Orange County areas of California. In early 2000, Tom lost his battle with cancer, leaving the NO BAD DAYS® legacy to his son, Scott Sample.

Scott picked up where his father left off, selling apparel and decals to those same small stores in late 2000. His first company car was a black 1930 DeSoto 3-Window Business Coupe. It was his daily driver and was used to deliver his products locally. That old DeSoto was used to tow the NO BAD DAYS® trailer to the world famous Kobey's Swapmeet at the Sports Arena where he sold tees, golf shirts, hats, jackets, decals, accessories, and test marketed new products on weekends.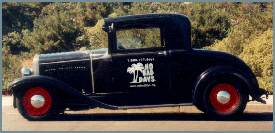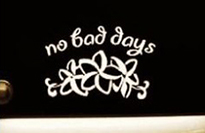 Seeing the popularity of his brand growing, Scott started his first website in January of 2001. NO BAD DAYS® also made an appearance at trade shows like Magic in Las Vegas, ASR (Action Sports Retailer) Trade Expo at different locations, participated in fundraisers like The Tuna Challenge for the Make a Wish Foundation, and Life Rolls On events. With the website in place and generating more wholesale and retail sales, the brand was introduced to an even broader audience. It became clear that people from all walks of life loved what NO BAD DAYS® stood for. . . Doing what we love, and loving what we do, while being eco-friendly as much as possible!

Through the early support of people like Don Tyson, the late founder of Tyson Foods, our first "influencer" before that word even became a thing, the NO BAD DAYS® brand became a mantra for countless people both young and old. Don purchased our decals by the thousands and handed them out wherever he went. He was, and still is the record holder of most decals bought. Through our products (and classic 1968 GMC Van) appearing in popular TV shows, more people saw our brand. Through our continous support of various non-profits and charities to promote mental health and veteran services, the brand has thrived over these three decades. NO BAD DAYS® has become the ethos of many all over the world. The common thread is a love of life, an adventurous spirit, and the ability to cope with what life throws their way!

As time goes on, and the NO BAD DAYS® brand continues to grow, we're adding more diverse product lines and forming strategic partnerships through licensing agreements with companies that are proven leaders in their industries. The brand sold in big box department stores like JCPenneys, in college and university stores, in liquor stores, convenience stores, restaurants, hotels, island resorts, and wineries. The brand has even gone viral on social media several times. To be expected, business continues to expand with no end in sight. We are committed to developing, evolving, and staying relevant. After all, who couldn't embrace our message . . . who wouldn't want to have NO BAD DAYS® . . .